CONQUER THE WORLD!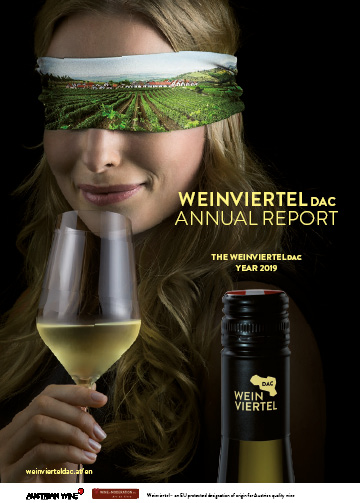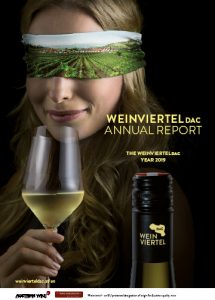 2019 was a thrilling year, marked by exciting change and development. New DAC protected designations of origin were established in Austria and brought with them new category systems: clearly structured single-variety strategies versus the pyramid-like hierarchy of regional, village and single-vineyard wine origins, some of which have many grape varieties. In our view, these many different systems can confuse wine consumers more than offer assistance in orientation.
Weinviertel DAC focuses on the flagship grape variety Grüner Veltliner and was the first pioneer of wine origin marketing in Austria. Clear, precise and consistent, the taste of the Weinviertel – fruity, peppery, fresh – has been at the centre of all advertising activities for 17 years, thus very successfully establishing the Weinviertel DAC brand.
The logical next step is to continue along this path internationally, with the aim of conquering the world's most important wine import market, Germany. According to surveys among retailers and experts, Austria is clearly the front runner as the country of origin when it comes to adding new wines to the range. One thing is quite clear: Grüner Veltliner is the most popular grape variety among buyers. The geographical proximity, similar business conditions, a shared language and strong cultural relationship with Austria as well as decisive economic factors make Germany an interesting export market.
Taking these facts into account, comprehensive advertising measures – both online and offline – have been implemented: from walk-around tastings, participation in trade fairs, masterclasses for experts, sensory experiences where the wines speak for themselves and on to precisely planned media campaigns for catering, wholesale and retail. A wide range of activities informs all relevant partners and customers about the Weinviertel DAC flagship and supports them in their sales.
In the following annual report, you will find the most exciting projects that we undertook with our winegrowers this past year. We would like to thank all our vintners for their commitment and marvellous cooperation. We look forward to conquering the world together with the outstanding 2019 Weinviertel DAC vintage.
We wish you pleasant reading with our annual report,
Hans Setzer and Ulli Hager