Soil
Mother rock weathers with time and releases nutrients. Water, wind, air, heat, cold, flora and fauna all have a lasting influence on soil development. Whether the soil can provide the vine optimally with water, oxygen and nutrients depends not only on the mother rock, but on a harmonious interplay of all factors influencing the soil.
Water plays a significant role as a transport medium between soil layers, as does the atmosphere that makes life possible at all. Time is the decisive factor in the intensity of soil formation. The process of formation of today's soils in Weinviertel began in the last ice age around 10,000 years ago. The revitalization of the soils after the ice age is reflected in the soils that were formed in the Weinviertel over the last couple thousand years and is wat makes the cultivation of vines possible. The term terroir developed from the emphasis on the choice of location of vine cultivation over the last 2000 years.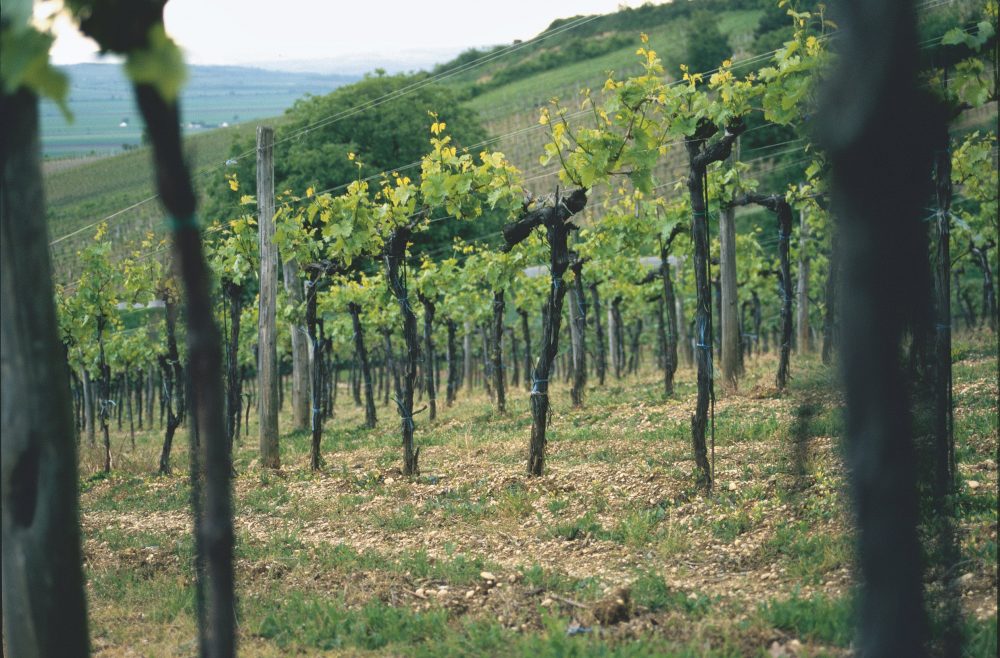 Terroir
Terroir does not just mean soil, but also includes macro and micro climatic influences, handcraft tradition and the influence of the winemaker. In relation to the way of life in the region, terroir emphasizes provenance and lends wines unique character.
Terroir cannot be denied, but it can also not be measured in extract or polyphenols. Terroir can be seen as an answer to unification, a secret weapon against the industrialization of wine that tries to erase the significance of region of origin, vintage and variety. Terroir contributes a completely new facet to wine enjoyment: the combination of enjoyment and taste experience with fun and pleasure in tasting the subtle differences