The Regional Wine Committee Weinviertel consists of 21 representatives from the wine industry that correspond to the local regional wine industry situation. Members include vintners, wine merchants, sparkling wine producers, and representatives of cooperatives. The Federal Ministry of Agriculture and Forestry, Environment and Water Management appoints committee members for 5 years. Members fulfil their duties on a voluntary basis. It is the committee's responsibility to address all wine industry topics within the regional sphere of influence.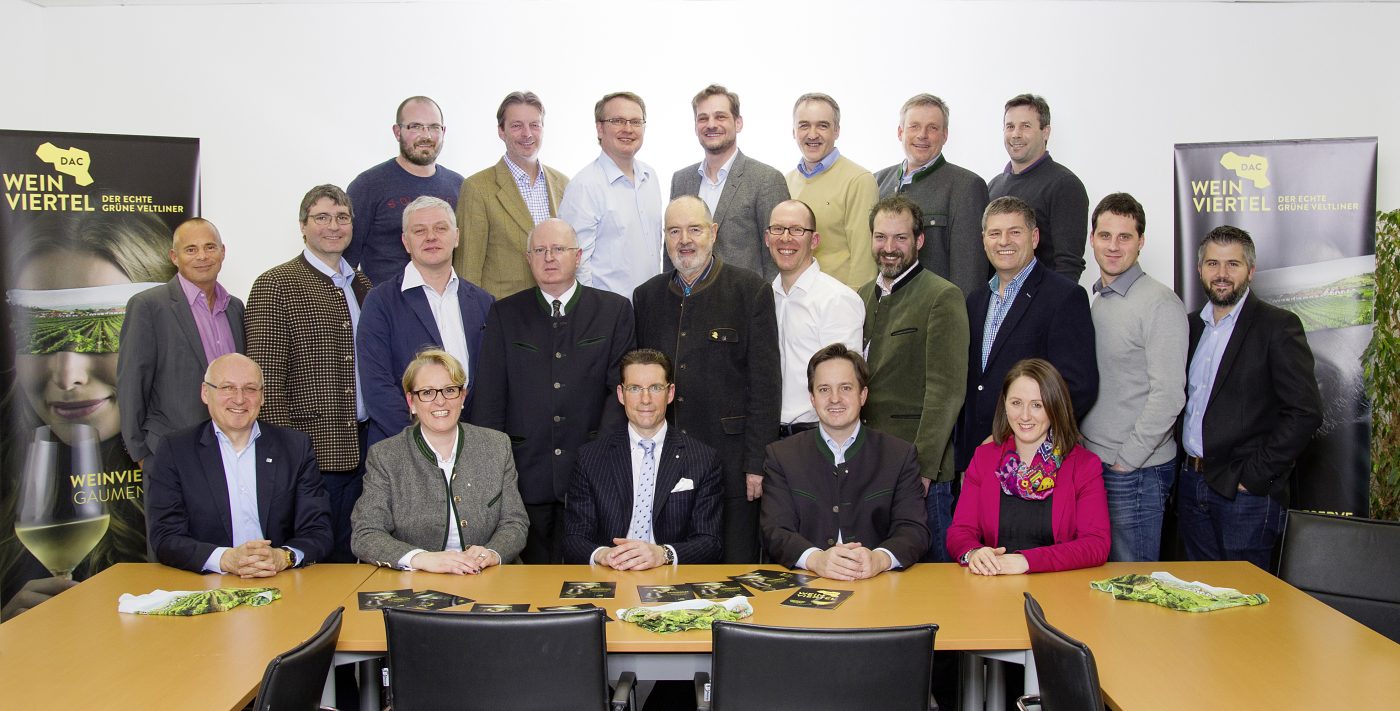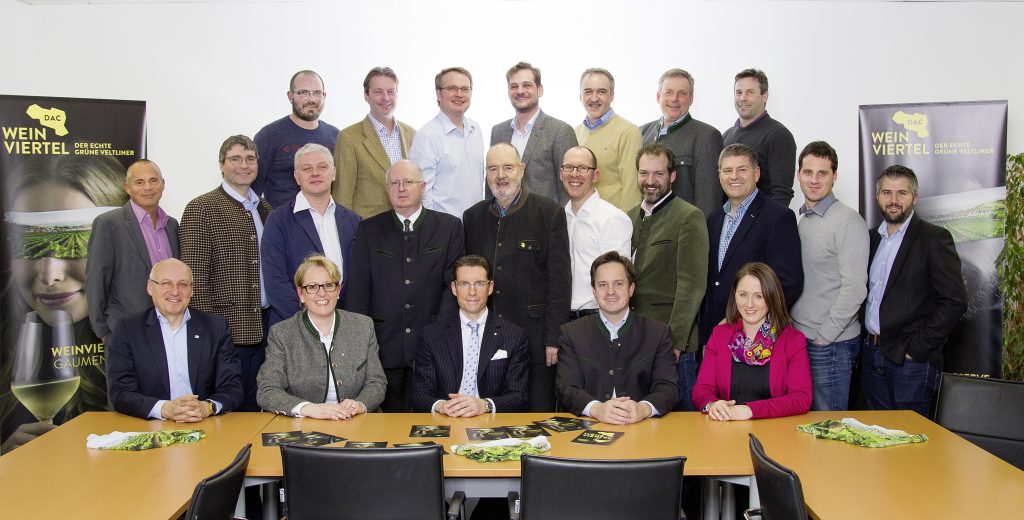 Regional Wine Committee Tasks
Improving the knowledge and transparency of the production and marketing of quality wines with the aim of better coordination of sales, consumer information, and consumer protection.
Market research and marketing measures in cooperation with the Austrian Wine Marketing Board. Marketing measures must be congruent with the overall representation of Austrian wine and serve to inform the public.
The development of processes and technologies to improve product quality.
The definition of requirements for the production and marketing of wines of provenance with a distinctive, typical regional taste profile.
Addressing all topics relevant to the wine industry, whereby the aim of activities is focused on the promotion of the entire region rather than the promotion of individual producers.
Members of the Regional Wine Committee Weinviertel 2017-2021
| Name | Bereich | Ort | Funktion |
| --- | --- | --- | --- |
| Setzer Hans, Ing. | Vintner | Hohenwart | Chairman |
| Toifl Herbert | Weinkellerei Wegenstein | Wr. Neudorf | Vice Chairman and Chairman of the Quality Committee |
| Schüller Kerstin, Mag. | Vintner | Pillersdorf | Chairwoman of the Marketing Committee |
| Walek Gerhard | Vintner | Poysdorf | |
| Bayer Roman, LKR | Vintner | Falkenstein | |
| Inführ Karl, KR Ing. | Sektkellerei Inführ | Klosterneuburg | |
| Jassek Christian | Vintner | Ragelsdorf | |
| Langer Roman | Wine Merchant | Retz | |
| Pleil Christian, Ing. | Vintner | Wolkersdorf | |
| Polsterer-Kattus Ernst, Dr. | Sektkellerei Kattus | Vienna | |
| Riegelhofer Maximilian | Wine Merchant | Poysdorf | |
| Scharf Ernst | Schlumberger Wein- u. Sektkellerei | Vienna | |
| Schwalm Siegfried | Vintner | Herrnbaumgarten | |
| Schwarzböck Rudolf | Vintner | Hagenbrunn | |
| Stift Franz | Vintner | Röschitz | |
| Toifl Christoph | Wine Merchant | Hadersdorf | |
| Vock Leopold, Ing. | Genossenschaftskellerei Wolkersdorf | Wolkersdorf | |
| Wimmer Friedrich | Weinkellerei Lenz Moser | Rohrendorf | |
| Zillinger Herbert, Ing. | Vintner | Ebenthal | |
| Zirnsack Werner | Vintner | Jedenspeigen | |
| Zöchmann Reinhard, Ing. | Vintner | Roseldorf | |